-10 Day & 14 Day Sicily Culinary Tours-
Come join us for 2020! Accepting booking requests for the 10 day & 14 day tours for the October 2020 season.
Mediterranean Sea - Personal Italian Chefs - UNESCO World Heritage Sites
Pricing
Standard Room: $4,400 per person for the 10 day tour/$5,750 for the 14 day tour
Premium Villa Suite: $4,700 per person for the 10 day tour/$6,050 for the 14 day tour
Request Availability
To request availability, please call directly at (239)223-4548, email us at contact@italianculinarytours.com or fill out our request form.
For more information regarding the tours, please refer to our FAQ page.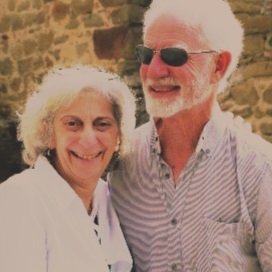 Robert, It was ALL magical and Magnifico! Ciao!
- Mary Grace and Dale Dahl, MN
Dear Sweet Robert, We can't thank you enough for this wonderful journey. We have enjoyed every minute. The planning was perfect… food unbelievable and wine and scenery unforgettable. You will be very successful this new career! We wish you all the best…p.s. So many great memories, thank you!
- Joan and John Dickinson, FL
Robert, There really aren't words to express the love and beauty you have created for us on this trip. The magic of your vision has made this one of my all-time favorite trips. The food and wine has been amazing from start to finish. Variety at every course. The villa itself is so beautiful with incredible vistas. I always looked forward to the ambiance of our every dinner under the starts. The guides and tours and all the people you have assisting you are lovely. I feel so fortunate to have met such wonderful people, that I know I'll maintain relationships with. The Wednesday evening villa party with the trio was such a delight! Above all sharing this experience with you and Frannie was the highlight!!! Robert, I love your vision and food.
Robert, This was a delightful time and so much fun. Of course, my stomach is stretched and was filled daily with the most delicious foods. All the trips, cooking tips and company made this the most worth while trip. p.s. my best to you, look forward to seeing you in the future.
Needless to say we had a great time! Everything exceeded our expectations and we can't wait to share this wonderful experience with family, friends, acquaintances and anyone who will listen! Thank you so much for all you've done to make this past week so special!
- Joyce and Pete Ronan, MI
Robert, Frannie and the most magnificent staff, Thank you so much for a perfect week. On every level this was a week to remember forever. The food, the tours, the guides, the hot air balloons, the history- everything was perfect! Mostly though we will remember this enchanting villa in this magical countryside. All of our senses were engaged all of the time. Your hospitality embraced us, your food nourished us, and the beautiful Italian people loved us at a deep soul level. You did a beautiful job, we are honored to be a part of it!
- Susan Robinson and Furrah Muktar