- Chef Robert Gaglio -
"What I have learned over the last 50 years about my culture is what food was meant for: the experience of gathering, preparing, cooking and eating is love. That is what I hope you will experience on your Italian Culinary Tour as my guest.
Ciao,
Robert M. Gaglio"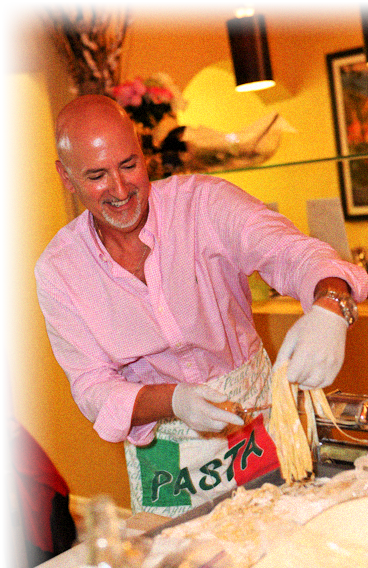 Italian Chef, Tour Guide, & Educator
Six years ago, Robert Gaglio, a 24-year wealth management/lending banker, closed the door on banking for the last time. A new door opened. The son of Sicilian parents, Robert always has had a love for his cultural upbringing, the love of family, friends and sharing that love with food. He created his first Tuscany culinary tour with friends from his banking career. His goal to reinvent himself set him on a course to follow his passion for Italian food, culture and his heritage.
Most of his family currently lives in Italy, while he lives in Anna Maria, FL, offering Italian cooking classes and a Dinner Theater experience to locals while spending part of each year in Tuscany and Sicily, Italy providing the culinary food tours.
Everything he does is meant to give people a deep cultural experience; to get a sense of what it's like to live like an Italian in all its richness.
Watch the video below to hear Italian Culinary Tours owner, Robert Gaglio, talk about his Italian heritage, why he does what he does & learn about the tours available.
To learn more about Italy's culture, get caught up on Robert's Blog.